Run For HIBM
OC Marathon - May 1st, 2016
Through grass-roots fundraising, we have been able to reach the point of clinical trials - treatments are actually being tested on patients. There is still more work to be done, and every little bit of funding helps, really! For more information please visit crowdrise page, https://www.crowdrise.com/run-for-hibm-2016/fundraiser/sandradarvish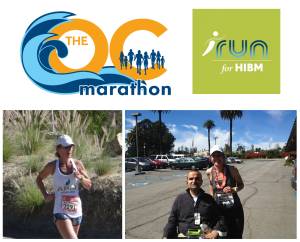 Celebrating Norouz
with Max Amini at Nessah Synagogue - March 9th, 2016
This Norouz, we welcome you to celebrate the blessing of the new year and ARM accomplishments with honoring our loyal supporters and donors. Persian Music, dinner and special guest MAX AMINI.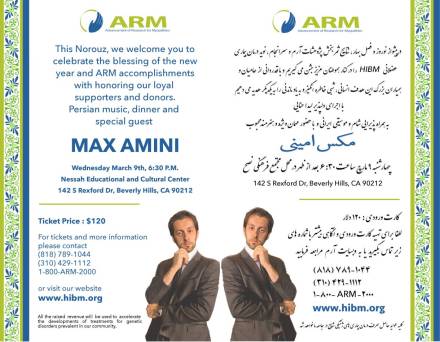 March 9, 2016
Nessah Educational and Cultural Center
142 S Rexford Dr, Beverly Hills, CA 90212

For tickets, please purchase online: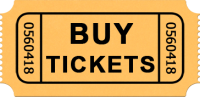 For more information please contact:
(818) 789-1044
1-800-ARM-2000

Free Genetic Testing
ARM is now offering free Genetic Testing for any one with Middle Eastern (ME) origin. Do not miss the opportunity for free testing of genetic disorders that can and will afflict our children and grand children. These can affect any family, at any time, without prior warning. Many of these diseases do not have an effective medical treatment yet. We believe that together we can change that.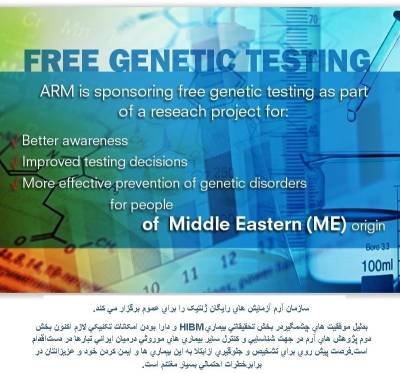 Next Time & Locations
Oct. 3, 2015
TBA, visit back soon.
Oct. 11, 2015
11:00 a.m. - 5:00 p.m. Tehran Magazine
Hilton Universal City
555 Universal Hollywood Dr,
Universal City, CA 91608

Oct. 25, 2015
Ketab Corporation
TBA, visit back soon.

LA Marathon March 9, 2014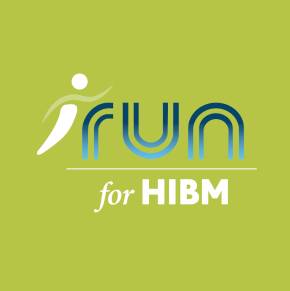 Support HIBM by donating to 'I Run for HIBM' 2014 and/or become a team member fundraiser for the LA Marathon (March 9, 2014) and Boston Marathon (April 21, 2014).
All the runners know one or more patients with HIBM and are running to support their friends or loved ones! Research is moving forward and with your support, soon no one will have to suffer from this debilitating disease, thanks to all the volunteers and fundraisers that helped raise funds for research on HIBM!
Donate and support HIBM team at: http://www.crowdrise.com/runforhibm2014
Who is ARM?
Middle Eastern Genetic Panel Survey
Synageva BioPharma is a clinical stage biopharmaceutical company dedicated to discovering, developing and delivering medicines for patients with certain rare disease and unmet medical needs. Their lead program is an investigational therapy for Lysosomal Acid Lipase (LAL) Deficiency, which has two presentations– an early onset form in infants (also known as Wolman disease) and a late onset form in children and adults (also known as Cholestryl Ester Storage Disease or CESD). The early onset form occurs more often in those of Persian or Persian Jewish descent.

They have designed a short 10 minute survey to determine the awareness of people in the Persian/Persian Jewish community of the increased risk of LAL Deficiency, HIBM, and other genetic conditions.

We would like to ask your assistance in taking this survey, and in sharing the survey link with your friends and relatives who are of Persian or Persian Jewish descent. They will be collecting survey responses for approximately one month, and donations will be made to LAL Solace, the patient organization devoted to LAL Deficiency, and ARM, the patient organization devoted to Hereditary Inclusion Body Myopathy (HIBM) in recognition of survey responses received.

Please click on the following link to access the survey; Survey Regarding Genetic Issues in Persian Jewish Community.
https://www.engagehealth.com/TakeSurvey.aspx?SurveyID=96MI77

Thank you in advance for your assistance in participating in and sharing this survey!

HIBM Sialic Acid Phase II Trial Recruitment
Ultragenyx Pharmaceutical has announced that recruitment has begun for a Phase II Trial study for HIBM patients. Recruiting will soon begin at 3 locations (St. Louis, Los Angeles and New York) in the United States.
To be eligible, patients must be between 18 and 65 years of age, must have a documented diagnosis of GNE myopathy (HIBM), must be able to walk 20 meters independently (may use orthotics and assistive devices) and able to comply with all study procedures including fine needle muscle biopsies of the upper and lower extremities at Baseline at 24 and 48 weeks.

Click Ultragenyx - HIBM Sialic Acid Phase II Trial Recruitment for more info.

HIBM Natural History Trial at NIH

A Natural History Study of Patients with Hereditary Inclusion Body Myopathy (HIBM)
We are currently screening and recruiting patients for the "Natural History Study of Patients with Hereditary Inclusion Body Myopathy (HIBM)" at the NIH. The Natural History study is an initiative to collect appropriate data that is essential in preparation for treatment trials. The goal of this research study is to better understand the signs, symptoms, and clinical course of HIBM and to develop better tests to measure the progression of the disease.
By participating in this study, you will help to improve our understanding of HIBM, which is an important contribution to families and individuals affected by this condition. This study will provide information that will help shape subsequent investigations of potential treatments for HIBM.
Our timeline includes the initiation of the Natural History study for HIBM in September 2011 and the Clinical trial of ManNAc in HIBM no sooner than June 2012.
People eligible to participate in these studies will have travel expenses covered by the NIH, including those traveling form outside the US. Also, travel and lodging expenses may be paid for a companion, if medically indicated.
Visit their website! http://hibmstudy.nhgri.nih.gov

ARM is now on Twitter. Get connected today and tell all your friends! http://twitter.com/hibmarm
Find us on Facebook and "Like" us Today!

ARM is on Facebook! Want to help, but don't know how? "Like" us on Facebook and don't forget to ask all your friends to like us, too! It's as easy as sending personal requests to your Facebook friends and encouraging them to become a fan of ARM.

When you "LIKE" us you are helping to spread awareness. The more fans, the more people will know about this rare condition; HIBM, and thus the more opportunities to continue treatment development. We need your friendship and your voice!


Middle-Eastern Genetic Panel
Middle-Eastern Genetic Panel - The people of Iran and Middle-East have higher risk for specific genetic disorders. We are currently offering a testing panel that will allow expecting parents to discover if their children are at risk. The tests can be done with a mouth swab, and there is no need for blood draw. Some or all of the tests may be covered by your insurance depending on your risks and your health insurance coverage. For ordering the tests, we can send the necessary information to your doctor. For more information, please contact HIBM Research Group laboratory at (818)789-1033 or visit: www.hibm.org/hrg


Dr.Babak Darvish,co-founder of ARM, an awardee of the Jefferson Award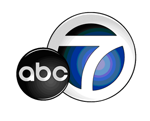 July 22, 09

Dr. Babak Darvish's story, "Doctor determined to Cure Rare Disease", was aired Friday, July 24 Jefferson on Channel ABC7 (Los Angeles).

Watch the Video Clip HERE
LOS ANGELES (KABC) – Throughout the year ABC7 recognizes individuals making a difference in their communities.
The Jefferson Awards is an award organization co-founded by Jacqueline Kennedy-Onassis in 1972 to encourage and honor people for their contributions through community service. It is an organization based on a simple idea – the belief that one person can make a difference.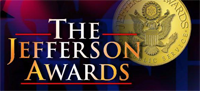 To read more about the Jefferson Award or to read the heartfelt nomination letter written by Dr. Darvish's colleague, Crystal, please click here.
Local MD gives hope for Rare Disease - Story on ABC7 News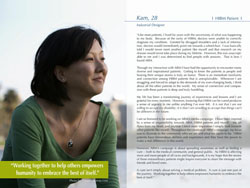 Dr. Babak Darvish, MD,Co-founder of ARM, and Kam Redlawsk were featured on ABC7's Health Living by reporter, Denise Dador on Thursday, August 20, 2009.
Kam Redlawsk, an HIBM patient, went through years of searching for a diagnosis for her unknown debilitating condition. By chance her visit to California would lead her to ARM and thus the Darvish Brothers, Co-founders of ARM, who had set out 10 years ago with the mission to cure HIBM. Using her Industrial Design background she created ARM's new look and patient campaign in hopes to gain more awareness towards a debilitating disease that has no cure, but is cureable. She continues as ARM's pro-bono Creative Director and patient advocate.

Join ARM, the Darvish Brothers, MD, Kam and all HIBM patients by giving them a voice.

Watch ABC7's News story HERE

Read about more patients like Kam at: click here.
Research Gives Hope Against Rare Muscle Disorder
Result of IVIg Clinical Trial
The result of the IVIg therapy, the first clinical therapeutic trial on HIBM, is now published. You may download the full text of the article at BMC Neurology. The study was made possible by patients referred from HIBM Research Group ( HRG), an ARM funded laboratory.