Michael Eshaghian, MD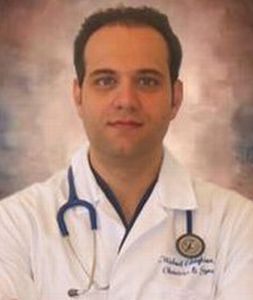 Dr. Michael Eshaghian became familiar with ARM and HIBM following completion of his specialty training in Obstetrics and Gynecology. Dr. Eshaghian is a compassionate physician who cares dearly for families affected by HIBM and other debilitating genetic disorders. He is committed to the highest standards of care, using the most advanced and proven technologies available. Dr. Eshaghian is in charge of a rapidly growing multi-lingual practice in Southern California.
Dr. Eshaghian received his Bachelor of Science degree with honors from UCLA, followed by his medical degree from the Ross University School of Medicine. He completed his residency at Nassau University Medical Center (NUMC), an affiliate of Stony Brook Medical School in New York. Dr. Eshaghian rotated at the world renowned Memorial Sloan-Kattering Cancer Center in Manhattan, New York. Dr. Eshaghian served as a Chief Resident in Obstetrics and Gynecology at NUMC.
For more information, you may visit Dr. Eshaghian's website at http://www.dreshaghian.com